You have a unique opportunity right now to act to protect the sensitive marine environment along our Atlantic shoreline from damaging high-intensity seismic airgun surveys.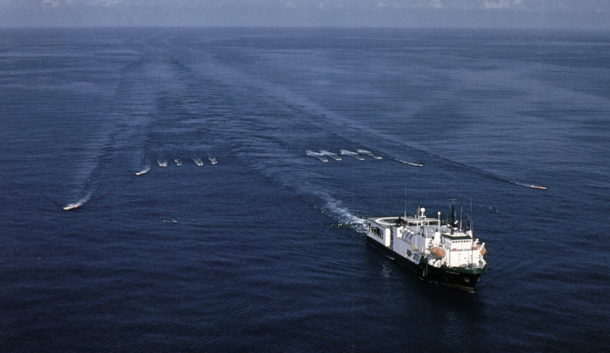 These surveys involve sending out a continuous series of explosive impulses designed to penetrate deep into the ocean floor (and consequently far out into the ocean habitat).
They have been known to disrupt fisheries, harm whales, and interfere with other fragile ocean life. The Bureau of Ocean Energy Management (BOEM) estimates that these surveys will injure up to 138,500 whales, dolphins, and other marine mammals over the next eight years.
These airgun blasts are also the precursor to risky offshore oil drilling in these long-protected waters. A spill could threaten all the coastal economies from Virginia's Assateague Island to North Carolina's Outer Banks, from the Georgia Sea Islands to Jacksonville, Florida.
Furthermore industrial noise from offshore oil operations will forever transform the Atlantic marine soundscape into an industrial noise-scape – compromising commercial and recreational fisheries, disrupting migratory marine mammals, and threatening other marine life.
Please act now to protect America's coastal national treasures and coastal economies.
Sign-up to get updates on ocean noise pollution »
We also greatly encourage you to write your own comments to your representatives and to visit Regulations.gov to submit your comment directly to BOEM (updates in our newsletters)
* Please enter all your information into the form. Your comments will not be considered valid without accurate information. We promise not to do anything with it other than try to protect the ocean!